---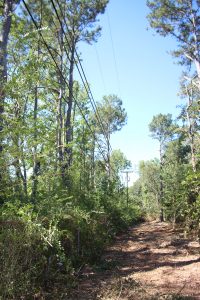 Our mission at Marshall-DeKalb Electric Cooperative is to provide our customer with DEPENDABLE electricity at the lowest possible rate. To do that we have to keep our system in the best condition possible. In the next few weeks we will be increasing our tree management services. With over 19,000 customers and close to 1300 miles of distribution lines, it can be a challenge at times. We hope you understand that this is to ensure our customers with the safe and reliable service that MDEC strives to provide. If you have any questions, please feel free to call us anytime at 256-593-4262.
---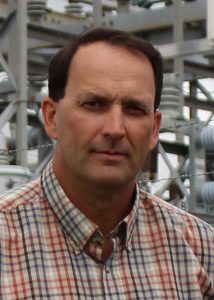 Meet Mr. Wm Scott Bobo, your new general manager. Bobo, a veteran of more than 18 years at MDEC, has been the assistant general manager for the past four years. MDEC longtime manager of loss control and communications began his career at MDEC in 1999. Prior to beginning his career at MDEC, he worked for several engineering consultant firms. "I have been truly blessed with a wonderful opportunity to work with a group of amazing individuals that truly believe in the public power mission," said Bobo, who earned a undergraduate degree in environmental science from the University of West Alabama. " Our employees are dedicated to doing an outstanding job for the members we serve. We all will strive to make this a smooth and easy transition. I want to thank Mr. Jim Stewart for all his years of marvelous leadership and guidance and would like to thank our Board of Trustees for allowing me to carry MDEC forward. I look forward to meeting as many of our members as possible" said Bobo.
---
We would like to remind all of our members that when paying your bill online, to only use our home web address, www.mdec.org. Other bill paying sites may take your payment, but MDEC will not receive your payment at that time. It takes 7 to 10 days for MDEC to receive a payment on any other bill paying site other than our home page. Paying on these sites could put your account in jeopardy.
Click link below to pay your bill
---
IF YOU ARE EXPERIENCING A POWER OUTAGE,
 PLEASE CALL 256-593-4262 OR 1-800-239-3692 
---