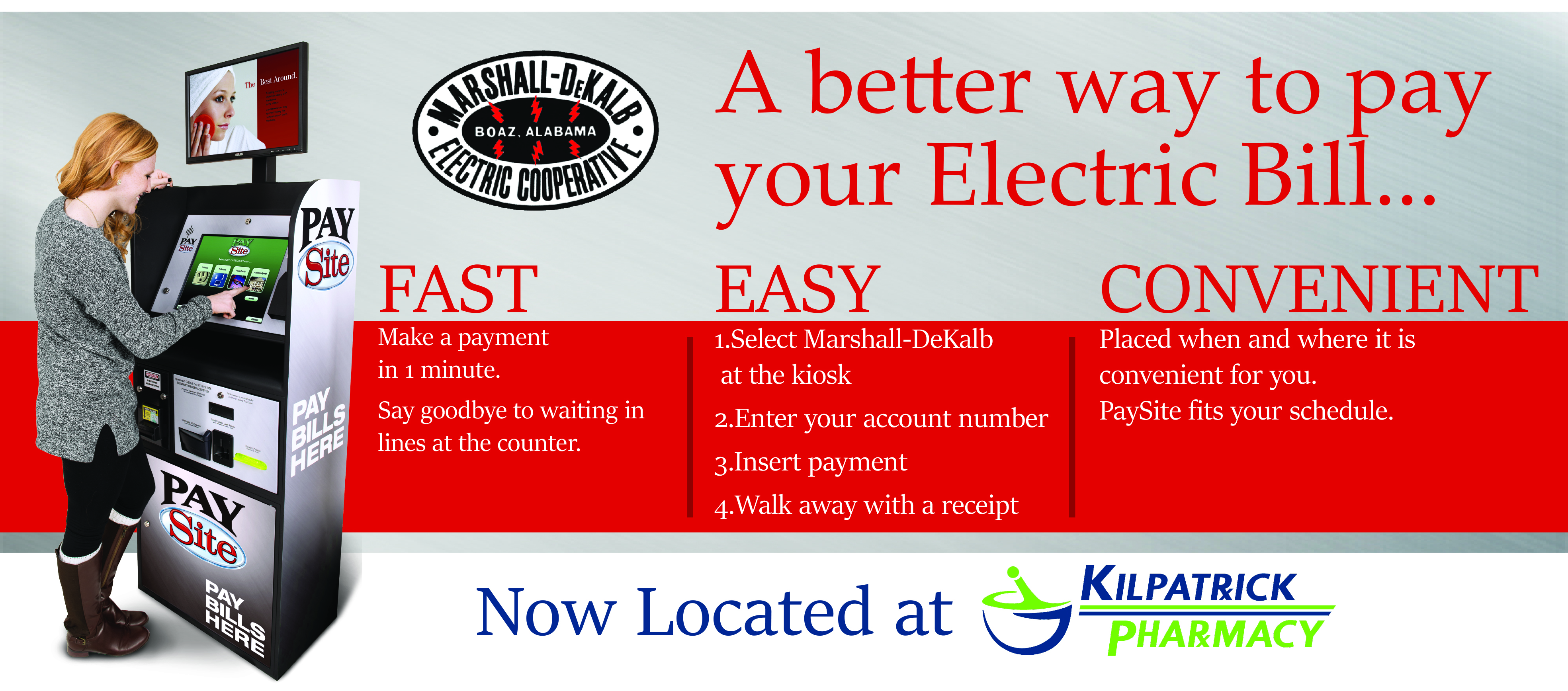 Commonly asked questions 
Question: Is there a fee to use a Pay Site Kiosk? 
Answer: Yes and No. If you pay with credit or debit card there is a fee of $3.75. IF YOU PAY AT THE KIOSK WITH CASH OR CHECK, THERE IS NO FEE!
Question: How long does it take my payment to post?
Answer: Payments will post real-time, immediately to electric account.
Question: What if I don't know my account number or have a question about my bill?
Answer: Contact MDEC at 256-593-4262 for any electric account questions.
Question: Where is the nearest kiosk to my location.
Answer: The only one we have at this moment is located at Kilpatrick Pharmacy. 415 County Road 179, Crossville, Al 35962
Question: How do I know that my payment was recorded correctly?
Answer: The receipt serves as verification that payment was processed properly.
Question: Is the kiosk difficult to operate?
Answer: The system is operated by simple touch screens with easy to understand instructions (written and audio). The instructions are offered in English and Spanish